Boatmate Traliers for Sale in Upstate New York:
Boat Trailers Dealer
---
We offer high end Boatmate trailers for sale for our customers in Upstate NY. At Fogarty's Lake Flower Marina, we not only provide trailers but also assist clients in setting up and customizing them for optimal safety and performance. Our range includes trailers suitable for inboard, pontoon, and race boats, each precisely tailored to fit your boat and transport it to any destination. If you require guidance on selecting the right Boatmate trailer for sale, our Upstate NY team is always on hand to offer expert advice and provide all the necessary information to enable an informed decision.
---
A Boater's Best Investment for Access & Mobility
One of the most satisfying aspects of owning or having access to a new Boatmate trailer is the convenience and flexibility it provides for transporting your boat. Without a trailer, you're restricted to using your boat solely in the water where it's stored at a dock or marina in Upstate NY, and you can't move it to dry storage for the winter. However, by selecting one of our Boatmate trailers for sale, you can travel with your boat to various locations throughout Upstate NY, such as lakes, rivers, and bays.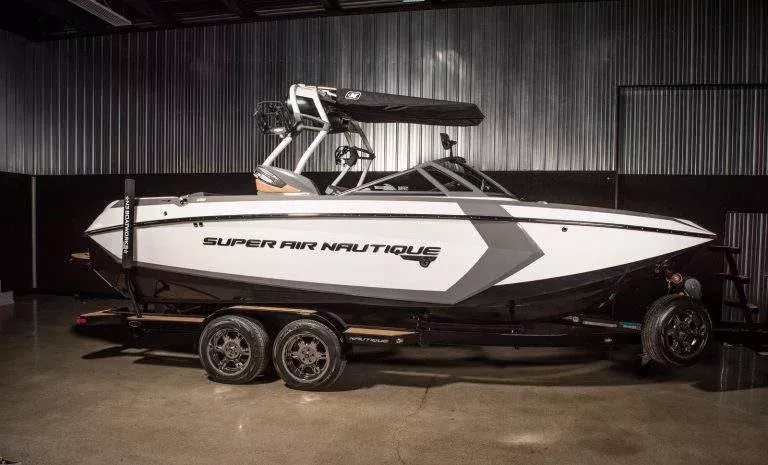 Our Simple Guide to Selecting Your Boat Trailer in Upstate NY
At Fogarty's Lake Flower Marina, we've been supplying our Upstate NY clients with new Boatmate trailers for years. As reliable Boatmate dealers, we offer expert tips to our clients based on three essential factors: the boat trailer frame, weight, and size. To determine your boat's correct size and length, we measure from the bow's farthest point to the end of the hull's running surface. Additionally, we consider extra details such as cargo, fuel weight, and batteries when determining your boat's weight. As trusted Boatmate dealers, we gather all information to ensure our Upstate NY clients get their ideal new Boatmate trailer.
Our Upstate NY Boat Dealers Provide Consistent Support
In addition to our commitment to professionalism and exceptional customer service, we offer our Upstate NY clients an extensive range of products until they find a perfect match. As premier Boatmate dealers in Upstate NY, our clients have access to our experienced team, who provide personalized advice and guidance to assist them in making informed decisions about their purchase. This support can help our clients feel more confident and satisfied with their purchases and overall experience.