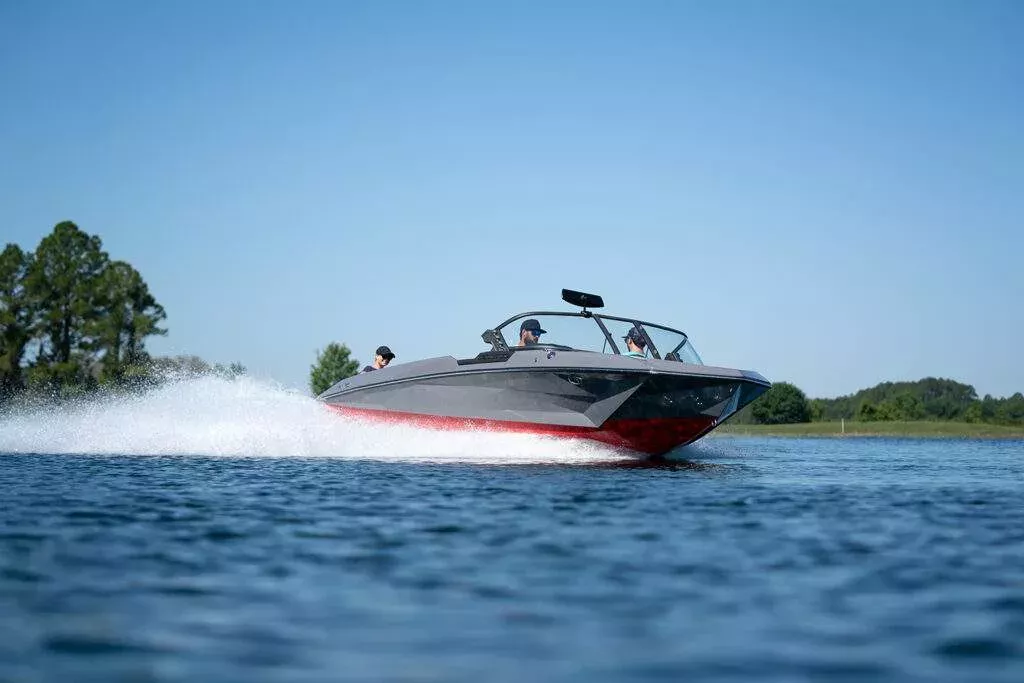 Nautique Wakesurf Boats for Sale in Upstate New York:
Nautique Wakesurf Boat Dealer
Nautique wakeboard boats have been providing high performance for Upstate New York wakeboarders for over a century. Nautique has revolutionized the wakeboarding experience with its innovative designs and groundbreaking technology, and at Fogarty's Lake Flower Marina, we have a versatile selection of new and preowned wakeboard boats for sale in Upstate New York. Nautique's commitment to innovation and quality have made them a leader in the wakeboarding industry, earning the trust and respect of new and veteran riders. As a long standing Nautique boat dealer, we offer our valued customers warranty and financing options.
New & Preowned Wakeboard Boats for Sale in Upstate New York
Our Nautique wakeboard boats are the perfect combination of performance, style, and comfort. Whether you're looking for a new or preowned wakeboard boat, you're sure to find the perfect fit for you and your family's needs at our Upstate New York dealership. With the right boat, you can enjoy a lifetime of unforgettable experiences on the Upstate New York water. For a complete selection of wakeboard boats for sale, see Fogarty's Lake Flower Marina.
Upstate New York's Preferred Nautique Boat Dealer
As a trusted Nautique boat dealer, we understand that purchasing a boat is a major investment, and we strive to make the process as easy and stress free as possible in Upstate New York. Our experienced and knowledgeable sales staff are here to help you find the perfect boat for your needs, lifestyle, and budget. Our professionals work with a variety of lenders to ensure you get the best rate and terms possible in Upstate New York when searching for your next Nautique wakeboard boat.
---