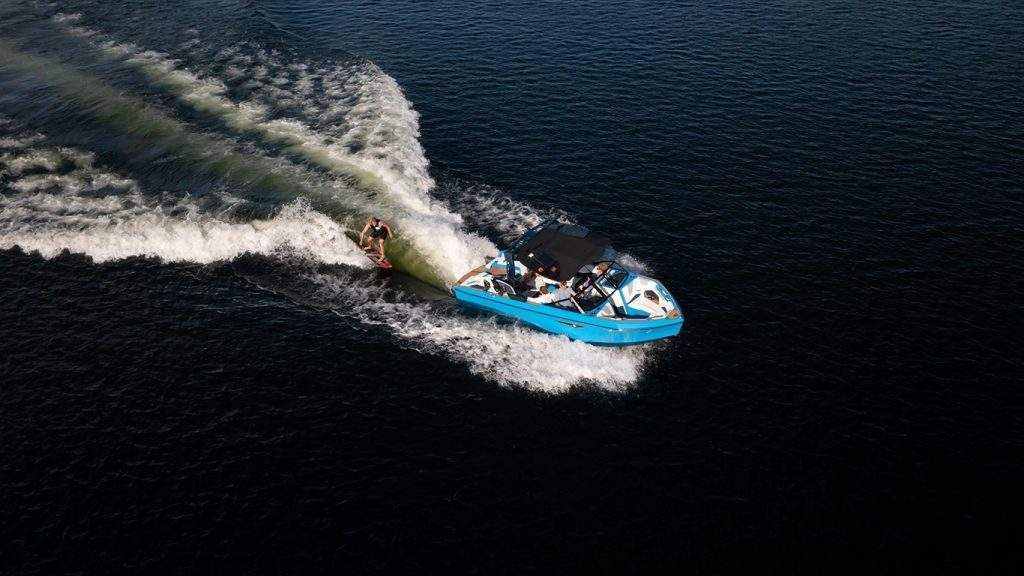 Nautique Ski Boats for Sale in Upstate New York:
Nautique Ski Boat Dealer
Here at Fogarty's Lake Flower Marina, we provide high quality ski boats for sale to our customers in Upstate NY, including the impressive Nautique ski boats that prioritize safety and enjoyment for riders. These boats have advanced features such as an adjustable hydro gate system that modifies the bow angle during takeoff and allows for control of wake shape while in motion. Undoubtedly, the Nautique is one of our top ski boats for sale, suitable for seasoned professionals and beginners. Our team will assist you in selecting the ideal Nautique ski boat for a memorable experience on the waters in Upstate NY.
Leading Ski Boat Models That Meet Your Preferences
As the top Nautique boat dealers in Upstate NY, we offer a range of models with exceptional features to meet our client's specific requirements. From the Ski Nautique 200 and Super Air Nautique G20 to the Ski Nautique and more, we have options that cater to all preferences, whether you're a trick skier or simply seeking a fun time on the water. Our team at Fogarty's Lake Flower Marina is committed to matching you with the ideal ski boat for sale to ensure an enjoyable adventure in Upstate NY.
Find The Right Ski Boat for Your Upstate NY Adventures
Our team is dedicated to sourcing and providing the best models of ski boats in Upstate NY. We exclusively offer leading brands in the market to ensure that our clients have access to the best boats available. Whether you're interested in Nautique ski boats or any other brand, our team can provide you with all the information you need to make an informed decision. Additionally, a larger Nautique ski boat may be a better option if you're seeking a boat that can accommodate your Upstate NY friends and family. However, a smaller boat with less wake would be more suitable if you're a slalom skier.
New or Pre Owned Nautique Boat Dealers in Upstate NY
Whether you're searching for new or preowned ski boats in Upstate NY, our team is your go to source. By considering your budget, preferences, and skiing style, we strive to locate a ski boat that's both high quality and efficient. As reputable Nautique boat dealers, we ensure that all boat parts are in optimal working condition and safe for years of use on the water. Regardless of your location in Upstate NY, we're capable of supplying you with a ski boat that's not only affordable but also secure and long lasting.
---