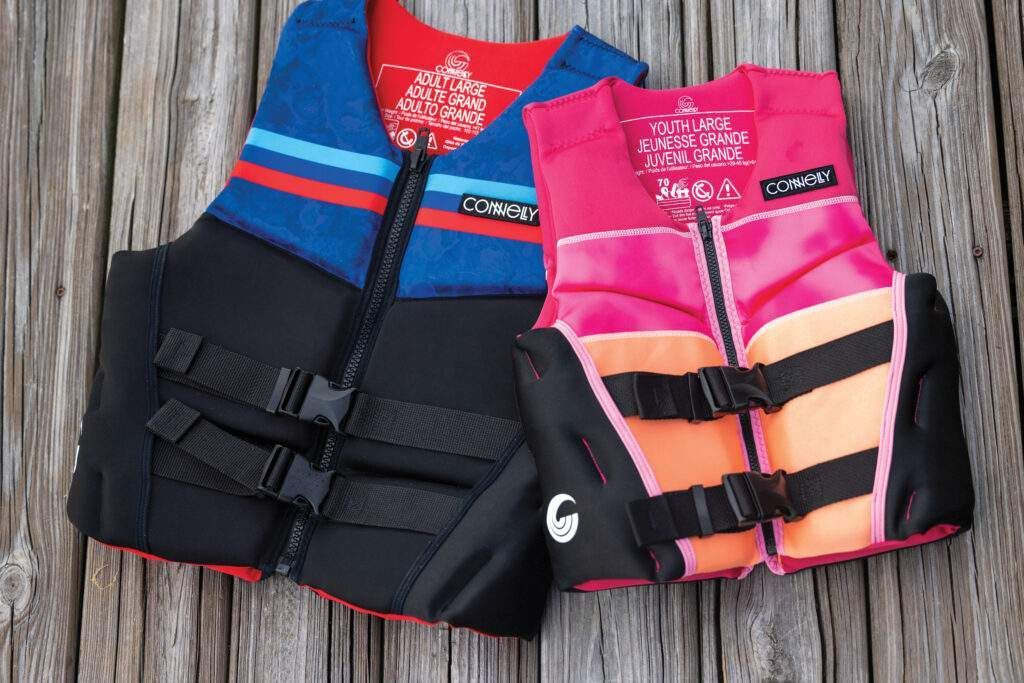 Life Vests & Jackets for Sale
Fogarty's Lake Flower Marina doesn't have to tell you that it's recommended to wear a life jacket while participating in any water activity in Saranac Lake, NY. Our life jackets for sale help to provide buoyancy, making your next water adventure a safe one. However, finding the right water safety store that has something for the whole family can be a challenge. With our team at Fogarty's Lake Flower Marina, we make shopping for life jackets in Saranac Lake, NY, easy.
Shop the Life Jackets Your Whole Family Will Love at Our Water Safety Store
A life jacket is an essential safety precaution that should never be disregarded, regardless of your experience level. When choosing the right life vests and jackets for sale at our water safety store, we consider various factors, including your size, age, and comfortability. We understand that carrying on during a Saranac Lake, NY, water venture with an uncomfortable life jacket can ruin your entire experience. That's why our life vests for sale come in various sizes, thicknesses, and styles.
Matching Your Life Jacket to Your Water Activity
Many don't realize that taking into account the type of water activity you're planning on doing helps in determining what type of life vest for sale will work best. From cruising to wake surfing, each activity has requirements and choosing the right life jacket for sale ensures your safety without limiting your ability to engage in the activity. Whether you have an idea of which option best suits you or you need guidance from our staff, shopping for life jackets at our water safety store in Saranac Lake, NY, is the right move.
---