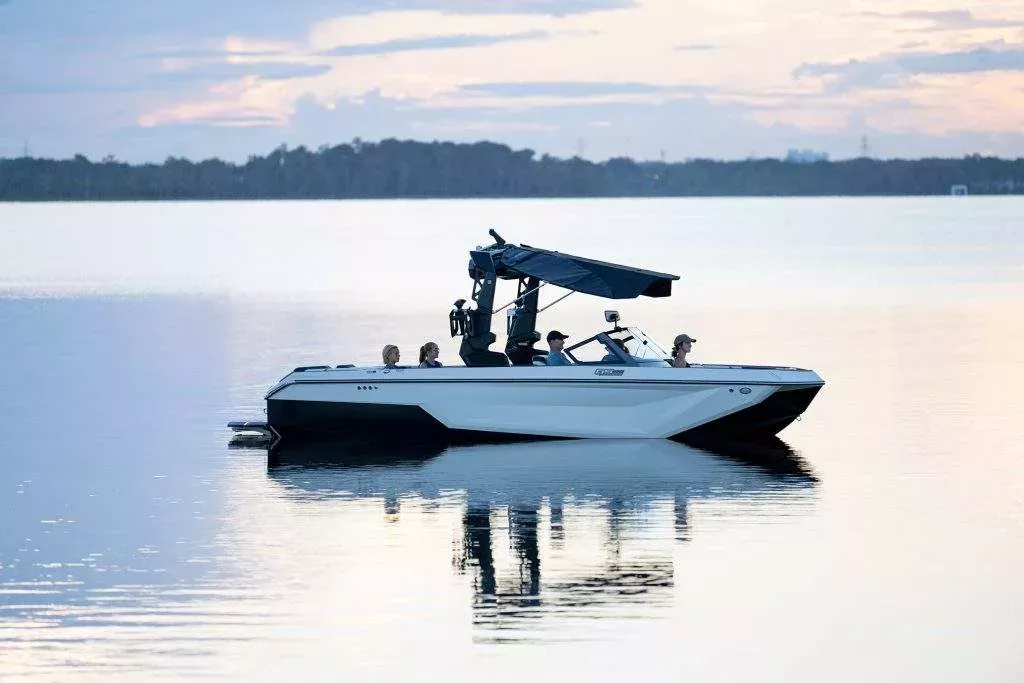 Nautique Boat Services in Saranac Lake, NY:
Nautique Boat Repair & Maintenance
At Fogarty's Lake Flower Marina, we have a team of Nautique certified mechanics who receive ongoing training to provide superior repair services in Saranac Lake, NY. Our Nautique boat repair and maintenance services include a comprehensive diagnosis and follow up to ensure that your Nautique boat service investment was well spent. See for yourself why our customers rely on us for interior and exterior boat repair services.
Act Now to Diminish Costly Repairs in the Future
If you fail to make necessary repairs to your Saranac Lake, NY, boat, you can be compromising your safety and become more susceptible to more severe problems. Neglecting the need for our Nautique boat repairs can lead to various issues, such as structural damage or failure. These types of issues can ultimately put you and your loved ones in danger. That's why it's essential to address even the most minor issues with our Nautique boat repair and maintenance in Saranac Lake, NY.
Protect Your Investment With Our Nautique Boat Maintenance
Here at Fogarty's Lake Flower Marina, we prioritize using top quality boat parts that meet the specifications of your Saranac Lake, NY, watercraft. The components we use during our Nautique boat maintenance are inspected for optimal performance and will increase the life of your watercraft. Maintenance may not seem like a dire situation. However, our Nautique boat services can catch issues before they become too severe during this process. We take care of your investment, so it'll last longer.
Customer Centric Nautique Boat Services
We work tirelessly to maintain our position as the leading Nautique boat service provider in Saranac Lake, NY. We do this by leveraging our cutting edge technology to offer you dependable, faster, and more efficient services. We never treat our services as just good enough. Rather, we work to exceed your expectations in every interaction with our top mechanics constantly refining our procedures based on our customer feedback and reviews.
---