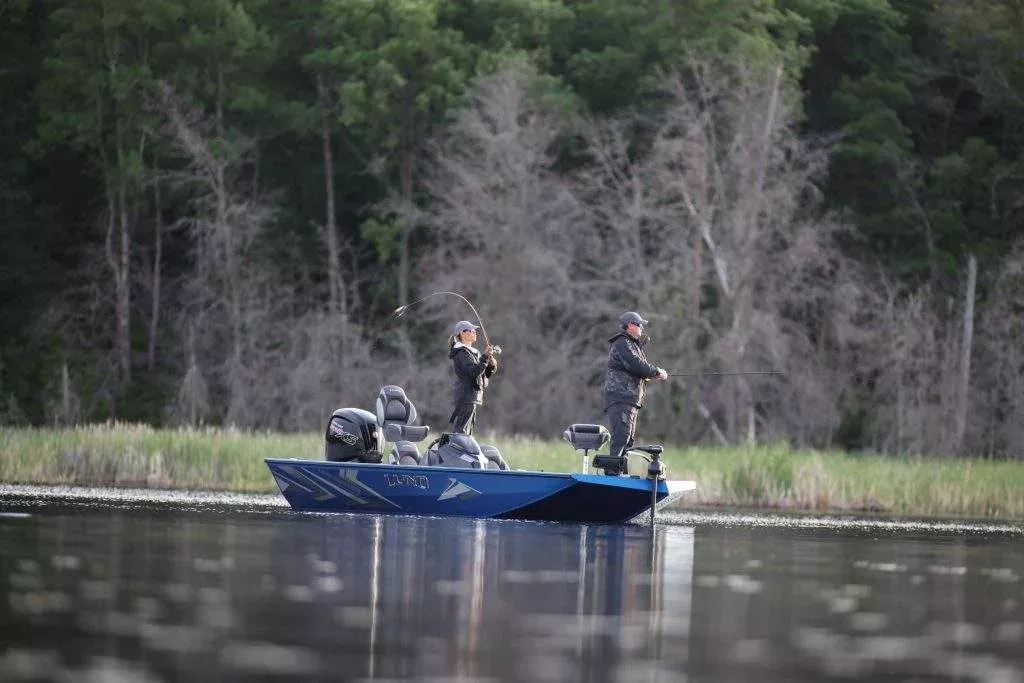 Lund Fishing Boats for Sale in Upstate New York:
Lund Fishing Boat Dealer
When selecting a fishing boat for sale in Upstate NY, it's important to consider various factors. It's crucial to identify your fishing location and whether you plan on changing it frequently, as this will determine the most suitable hull design. It's advisable to match your preferred fishing style with the appropriate boat type. For instance, open boats are ideal for fly fishing and fast boats are preferable for bass fishing. Our Upstate NY based fishing boat dealers offer a wide range of options to cater to your specific requirements and enhance your fishing experience.
Fishing Boats for Sale With Unbeatable Performance
Our inventory of fishing boats for sale in Upstate NY features top performing brands. Among our top models is Lund, which boasts exceptional quality and is designed by industry leading anglers to handle challenging weather in Upstate NY. In addition to its impressive performance, it also leads the way in innovation, thanks to its patented design. It enables uninterrupted water flow beneath the hull, providing the prop with maximum water contact. If you're new to the fishing scene in Upstate NY, our fishing boat dealers can provide you with a list of useful tips to help get you started.
Preowned Fishing Boats in Upstate NY With Quality Performance
When you're ready to invest in a new fishing boat in Upstate NY and are looking for a reliable dealer, dealing with professionals with a positive track record is essential. Here at Fogarty's Lake Flower Marina, we have years of experience delivering new and preowned fishing boats to our clients across Upstate NY. Our team of fishing boat dealers is dedicated to transparency in all aspects, including pricing and any fees associated with purchasing your boat. We also offer a range of options to cater to your individual needs, preferences, and budget.
Switch to a Boat That Matches Your Lifestyle
At Fogarty's Lake Flower Marina, we often advise our Upstate NY customers to consider investing in a new fishing boat when their current boats become too costly. Sometimes, the necessary repairs may be too extensive and expensive. Alternatively, you may want to switch to a different boat that aligns with your preferences. For instance, you may have purchased a new fishing boat for leisurely fishing trips but now want a faster model for more adventurous water activities in Upstate NY. To meet your changing needs, we recommend our new and preowned fishing boats.
---