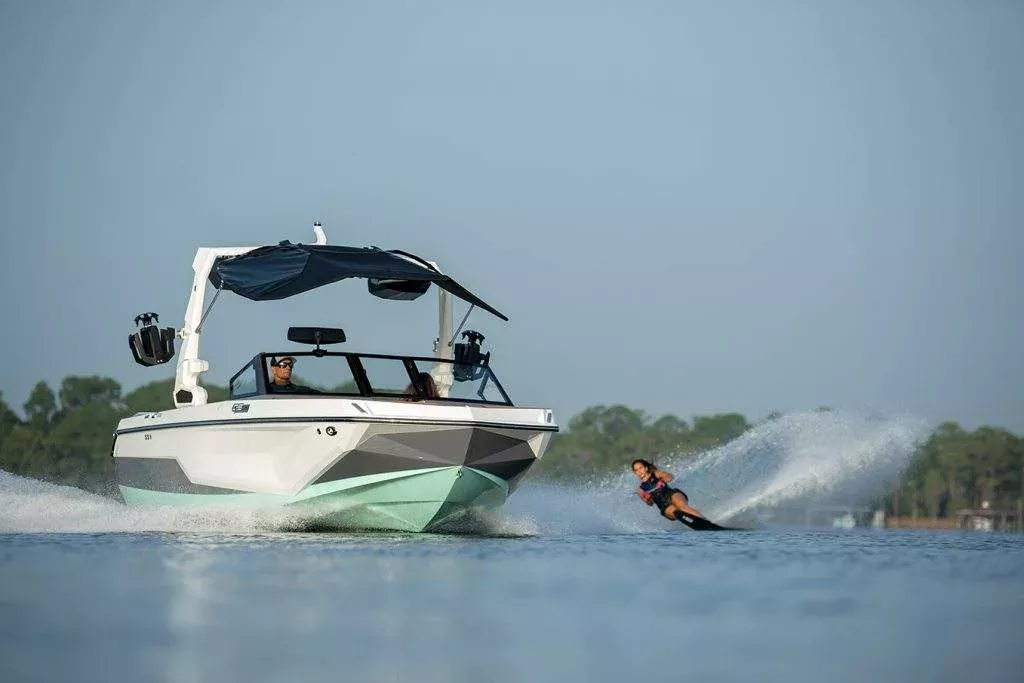 Ski Boat Services in Saranac Lake, NY:
Ski Boat Repair & Maintenance
It's essential for your safety on the waters of Saranac Lake, NY, that your ski boat receives routine maintenance, inspections, and repairs to stay performing at a top level. Our certified ski boat mechanics at Fogarty's Lake Flower Marina is equipped to provide specialized ski boat services for all boat brands and models. Choosing a reputable provider of ski boat repair and maintenance, such as ours, means that you can always consult us if you're uncertain about a problem with your watercraft. Our ski boat services will provide you with peace of mind that dealing with our staff will provide you with transparent interactions you can trust.
How Do I Know I Need Ski Boat Repair in Saranac Lake, NY?
Our ski boat repair is a reliable option for diagnosing and resolving any problems your Saranac Lake, NY, based boat may experience. These problems may include but are not limited to soft spots or cracks on the fiberglass hull, electronic malfunctions, or water leaks. With these types of issues so severe, you can be allowing structural damage, battery or wiring problems, and electrical issues or leaks to consume your existing watercraft. Don't wait until it's too late. Turn to our team immediately to eliminate any future costs or damage.
Ski Boat Engine Maintenance & Repair Professionals
We don't have to tell you that it's essential to properly maintain your ski boat's engine if you want it to run efficiently and safely. At Fogarty's Lake Flower Marina, we collaborate closely with our customers in Saranac Lake, NY, to schedule and plan ski boat repair and maintenance to minimize expenses and operational complications. We utilize leading brand tools and equipment to provide superior ski boat services.
Entrust Your Watercraft to Our Mechanics
Our ski boat mechanics have repaired numerous watercrafts for our Saranac Lake, NY, clients for decades. We work quickly and effectively, minimizing downtime and disruptions to your business operations or daily routine. Our tools, equipment, and expertise are all a part of what it takes to exceed industry standards for a better boat ride. For services that you can rely on, turn to our ski boat maintenance and repair.
---